This post may contain affiliate links. Please read our privacy policy.
In the midst of these crazy times, there are things to celebrate. There are weddings, there are birthdays, there are births, there are anniversaries, there are graduations. Perhaps you have outdoor space and a way to gather a group safely. Or perhaps you are celebrating in a quieter fashion, a family affair, a handful of close friends. However you choose to celebrate the milestones in your life, things tend to feel a whole lot more festive when there is the sound of a cork being popped from a bottle of sparkling wine.
Before we get to the bubbly, let's talk about a menu. On "average" days (are there average days anymore?) many of us are shopping and cooking with budget in mind. And this menu is festive, and features one of my favorite entrees ever, Spicy Chicken Milanese, but it won't break the bank at all.
A thin chicken cutlet is dipped in a blend of eggs, Dijon mustard, and a bit of cayenne, and then dredged in panko breadcrumbs. After it's pan-fried up to crispy perfection, it gets topped with a refreshing arugula and tomato salad. A bit of Parmesan on top, some lemon juice, and this brightly colored, brightly flavored summery meal is complete.
And what better to pair a celebratory meal with than a glass or two of something bubbly. Nino Franco Rustico Prosecco Superiore gives you all of the joy and festiveness of a great sparkling wine, but at a price that also makes you want to celebrate: $20 per bottle. And check out this claim to fame: it was the number one wine for 2019 in Wine Enthusiast – number one! Of all the wines!
Founded in 1919, Nino Franco is one of the oldest wineries in Valdobbiadene and were one of the first producers to export Prosecco outside Italy. The word 'Rustico' dates back to an old winemaking tradition where Prosecco was made using a short second fermentation in the bottle and leaving the sediments in the wine. Although no longer the technique, the name 'Rustico' has remained as a reflection of quality and tradition.
It has a lovely straw-colored, bright color, and the aroma is crisp, fruity and flowery. Then, taste: creamy, refreshing and balanced.
Aside from being a perfect pairing to this meal, this sparkler is a wonderful companion to a little antipasti plate, perhaps with buffalo mozzarella cheese, olives and crostini. We love it matched up with Prosciutto Wrapped Shrimp to kick off this meal as well. Also think of it as nice accompaniment to risotto or pasta dishes with vegetables or seafood, and this Spicy Chicken Milanese.
On the side serve up some minty orzo and I don't want to spoil the end, but let's just say it's chocolate, and a good reason to save that last half glass for the dessert.
---
Saturday Supper #7: The Menu
There is a wonderful contrast between the hot crispy chicken and the cool, herby cherry tomato and arugula salad, but this is also just fantastic at room temperature.
---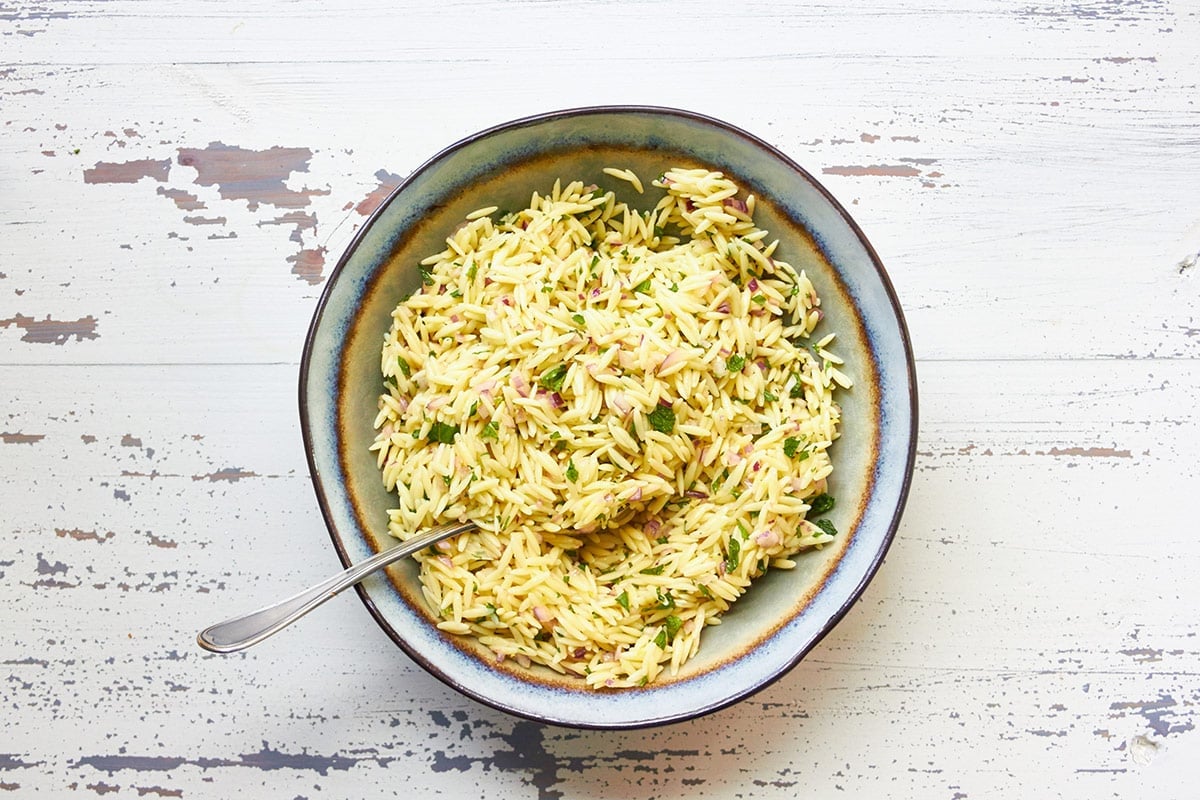 One of those simple perfect sides that goes with everything.
---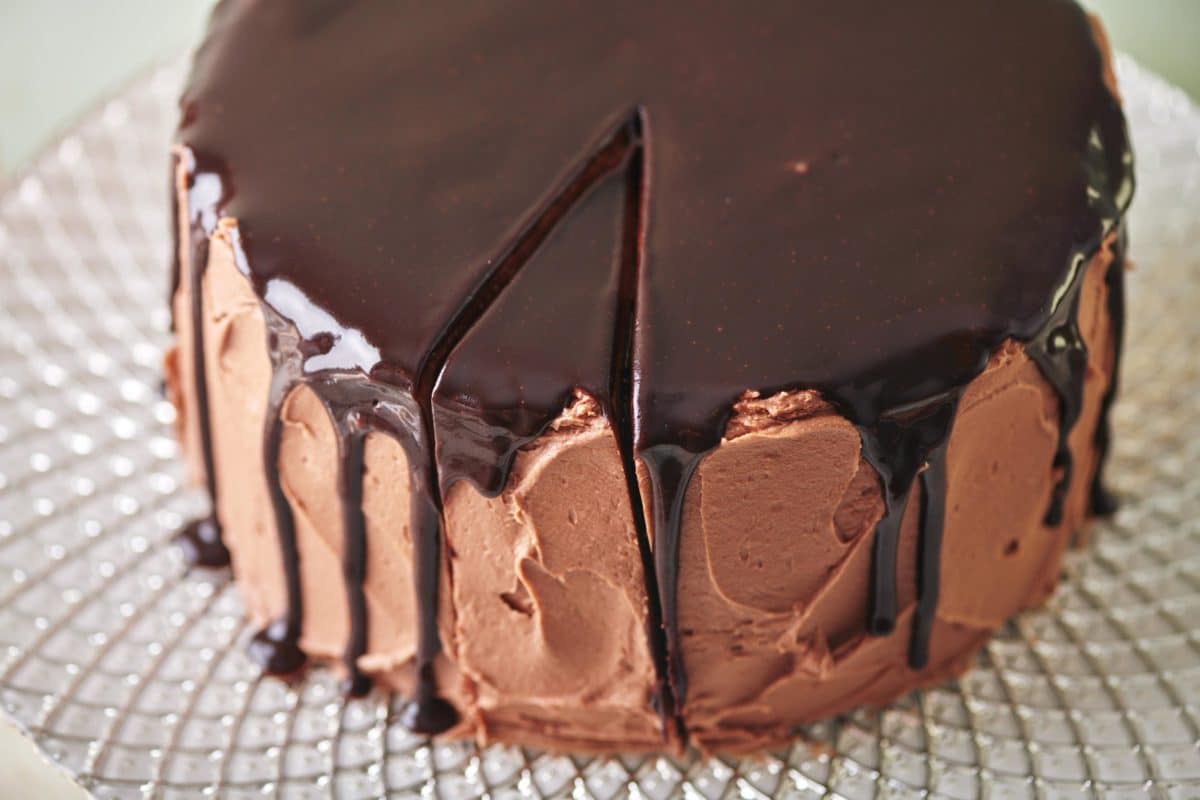 Rich and chocolatey and hits all the best notes. The fudgy topping over the chocolate buttercream is truly easy yet optional (but you know you want it).
---
I really hope you have a reason to celebrate in the coming weeks. This marks the end of the Saturday Supper series, but I hope to be bringing you some more excellent Terlato wines very soon.
I raise my glass to you.
Other Saturday Suppers: