Ramp Chimichurri Crostinis
A crunchy bite of spring.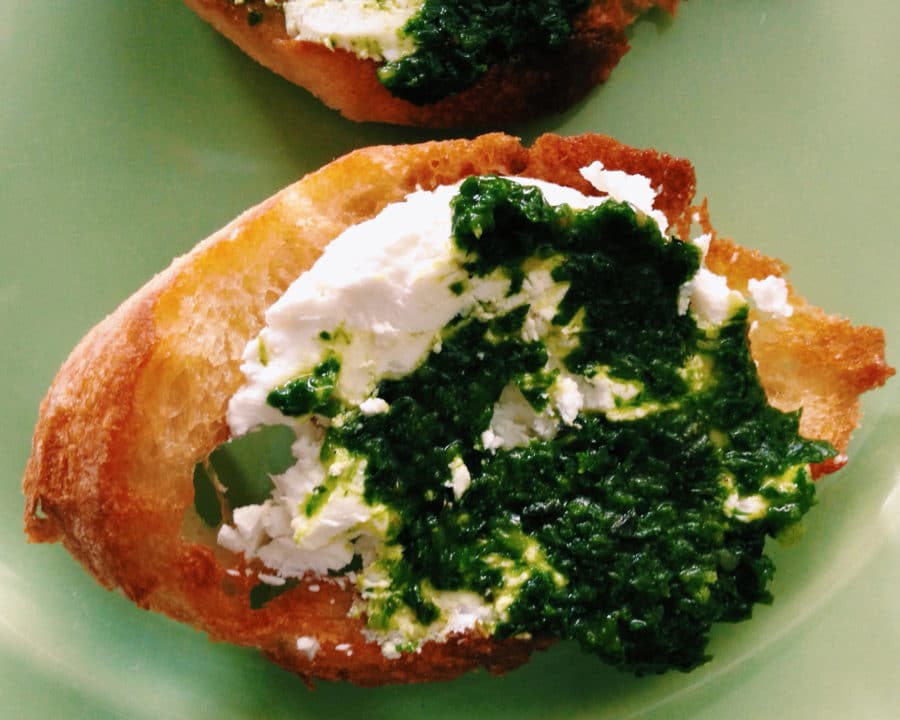 Now that you've made your Ramp Chimichurri Sauce, what will you do with it? Well, one great way to use this sauce (and any kind of pesto-ish sauce) is to add kick to bruschetta or crostini.
Crostini and bruschetta are kind of an obsession for me. They are my go-to appetizer when I have guests over and just can't really think.  If I get a baguette, slice it up and brush the slices with olive oil, toast them or throw them on a grill, then, then, then….ok seriously what can't you do?  You can add avocado and bean dip, roasted tomato salsa, or get quite fancy (these were not my kids favorites but we loved them).
These just have a smear of fresh goat cheese (and I think a fresh ricotta would also be fantastic) and then a smear of Ramp Chimichurri. I think a few fresh cilantro leaves would also be great, but Gary would NOT think they would be great (and I didn't have any around, so, it was a moot point), so it's up to you.
Ramp Chimichurri Crostinis
Print