Grilled and Marinated London Broil
A truly tender and juicy (and inexpensive!) grilled steak
Serving Size: 6

I hope this doesn't piss off the London Broil Council (there is a council for everything, did you know that?), but up until now I have never understood why London Broil was such a popular cut of meat.
Supposedly it's great grilled or broiled (really, as it should be, right?) or seared, but most of the time when I've tried it I've ended up with a tough steak, one that my family chews politely for way too long. And sometimes not that politely.
So when OXO sent me a bunch of great new grilling tools to try out this summer, and a meat tenderizer was in the package, my first thought was to try it out on a piece of London Broil. The kids were at camp so Gary was my guinea pig.  And Cooper.  More on that.
Now I get the whole tenderizing thing. Nicely done, OXO.
Step by step:
After making the marinade, I used that cool and funky little bladed meat tenderizer press to get the meat ready for marinating.
Poured the marinade over the meat.
Marinated the meat for about 6 hours in the fridge (you can marinate it for up to a day with the recipe below).  So, not only does tenderizing the meat do just that, but it also allows the flavors of the marinade to penetrate more deeply.
Grilled it over high heat for 4 to 5 minutes per side, then let it sit for 5 minutes to reabsorb juices and finished cooking off the fire.  And sliced it.
Let's just say that I'll be making this again when the boys get home from camp.
It is absolutely great served up with this Vegetable and Brown Rice Salad with Honey Lemon Dressing.
Also, should you want to make this under the broiler or even in a panini press, it will work beautifully.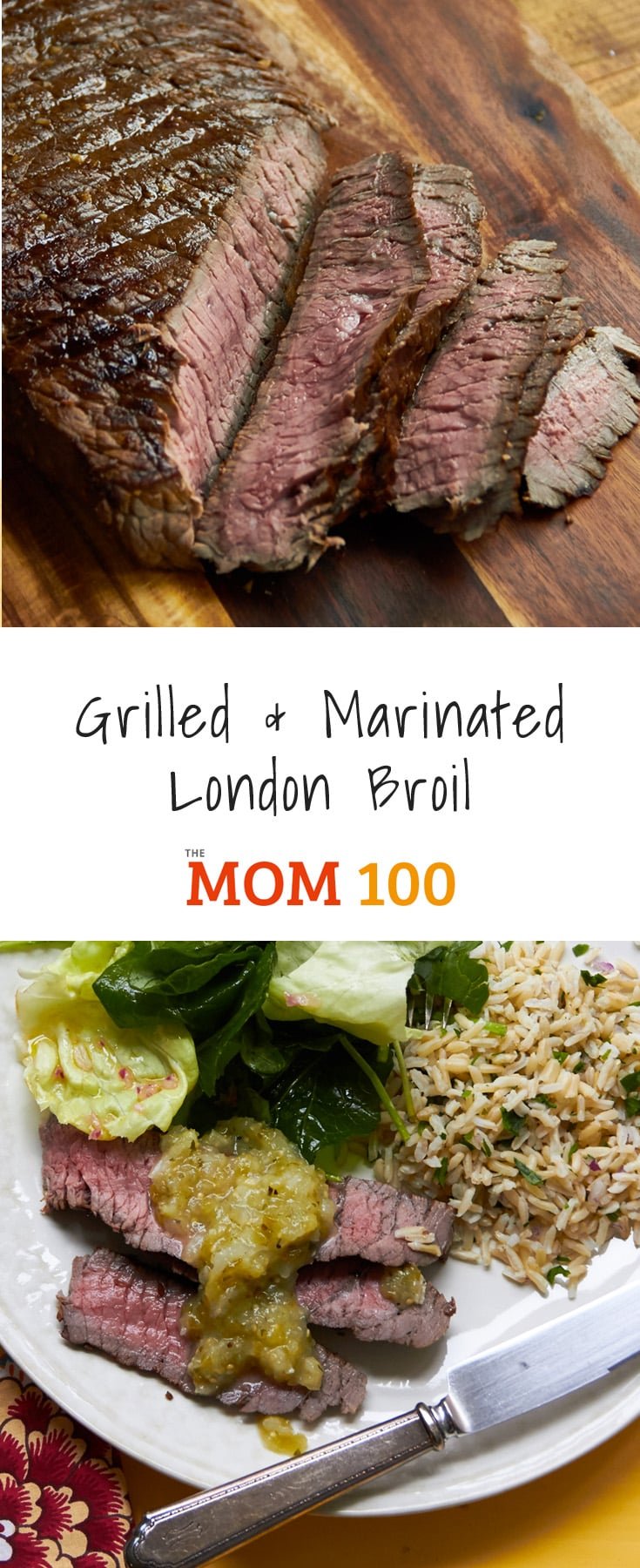 Grilled and Marinated London Broil
Print
2 tablespoons balsamic vinegar

1 tablespoon soy sauce

1 tablespoon honey

1 tablespoon lemon juice

1 tablespoon olive oil
3 cloves garlic, finely minced

Kosher salt and freshly ground pepper to taste

1 pound London broil ( at least 1 inch thick, preferably 1 ½ inches thick)
1. In a container, combine the balsamic vinegar, soy sauce, honey, lemon juice, garlic and salt and pepper (go lightly on the salt because of the soy sauce).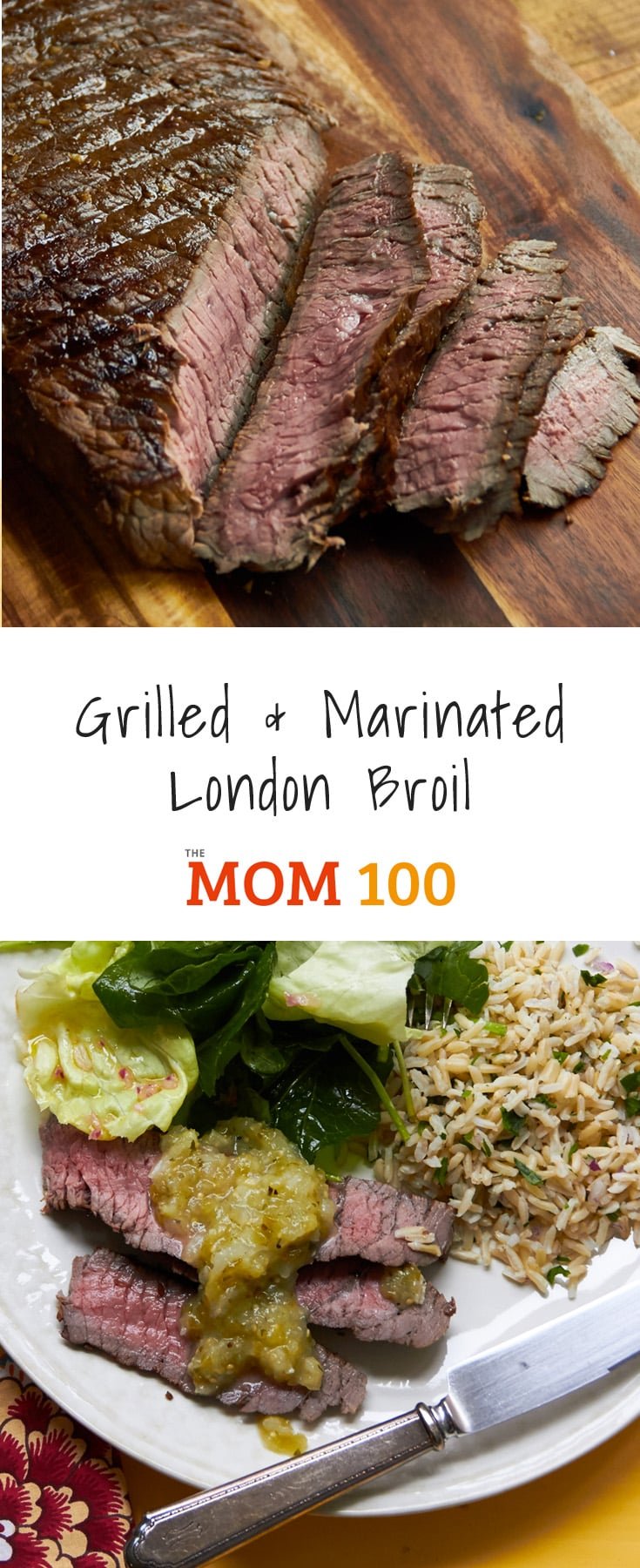 2. Tenderize the meat if possible (this is where I used the cool OXO gadget; if you wanted to pound it a bit or score it with a knife, or use another method of tenderizing please do).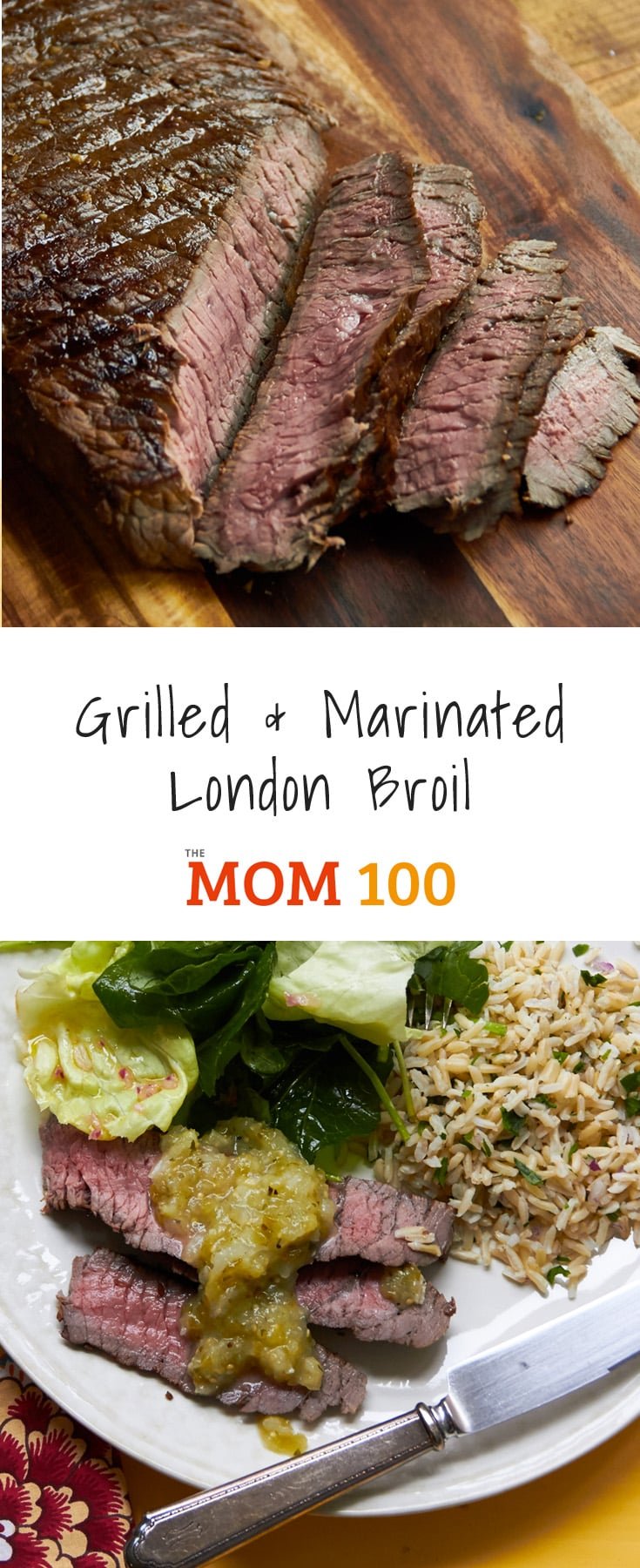 3. Poured the marinade over the meat. Cover, and marinate the meat for 6 to 24 hours in the fridge.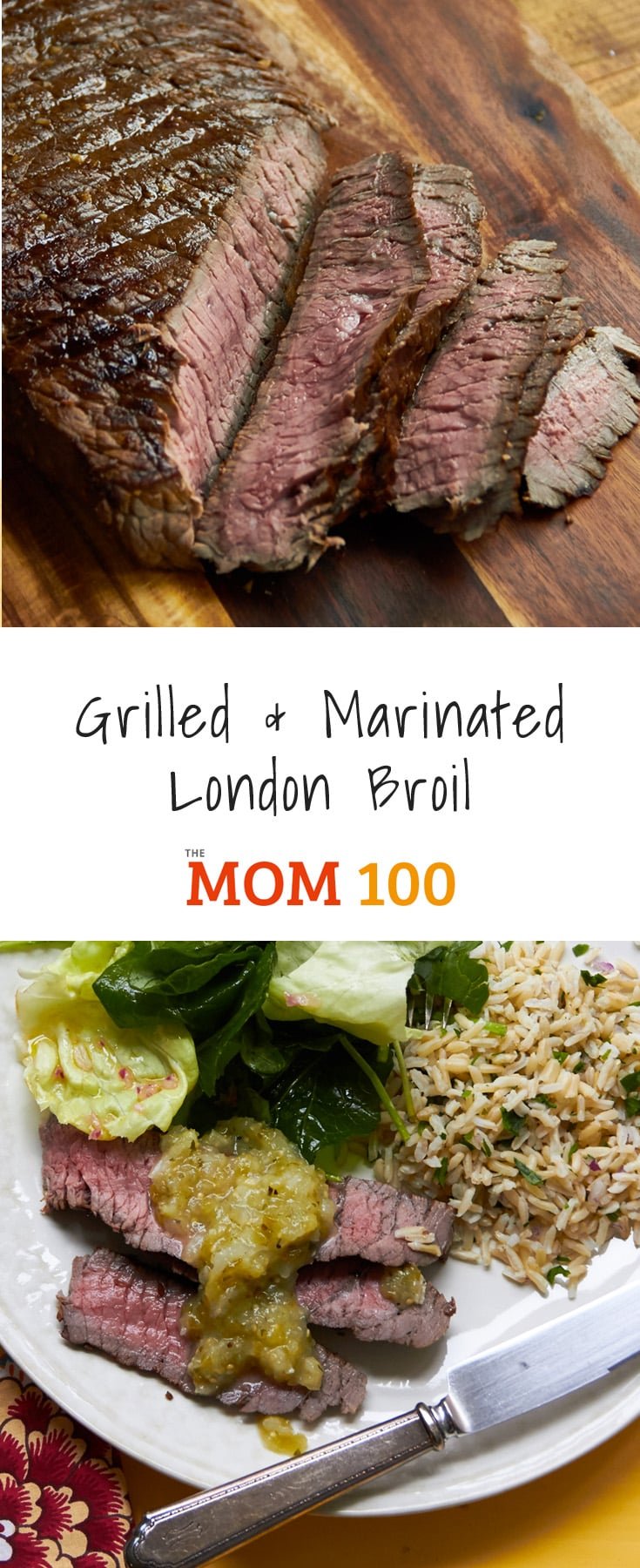 4. Preheat a grill to high. Grill the steak for 4 to 5 minutes per side, basting it with the marinade left in the bowl or container.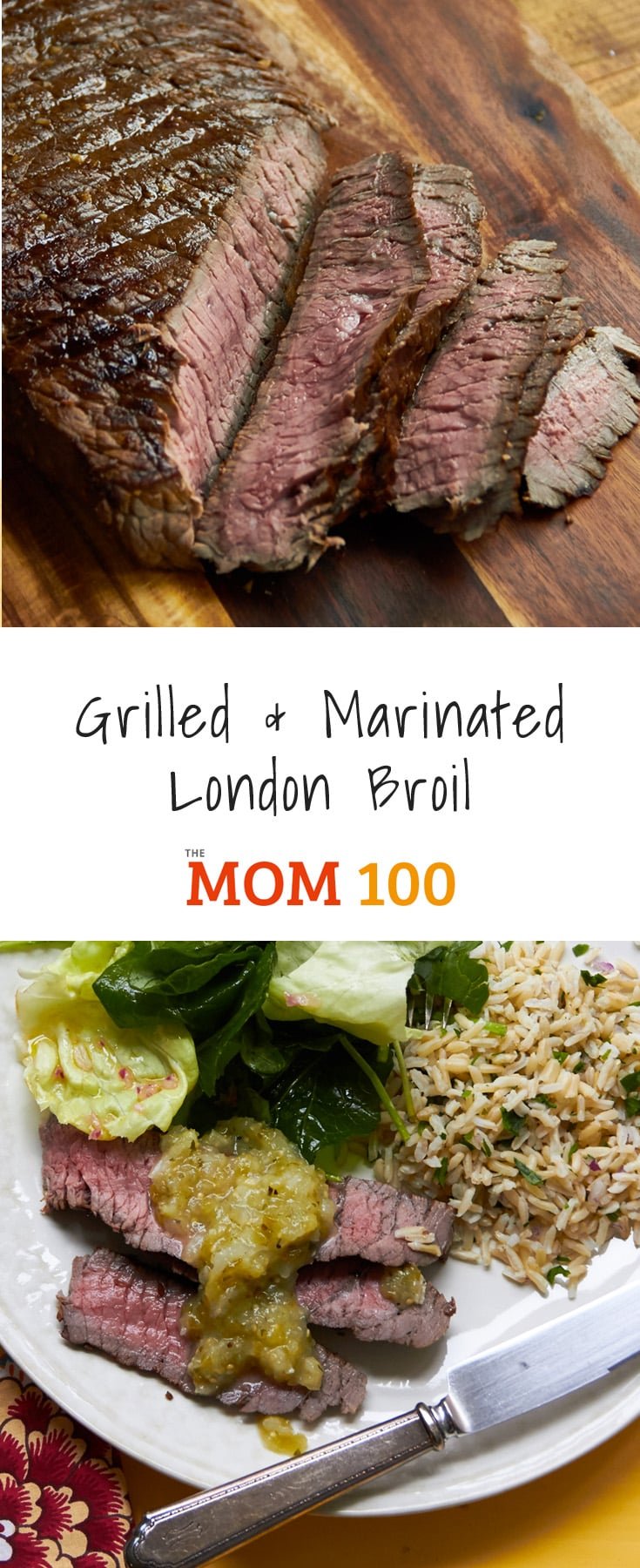 5. Let it sit for 5 minutes to reabsorb the juices.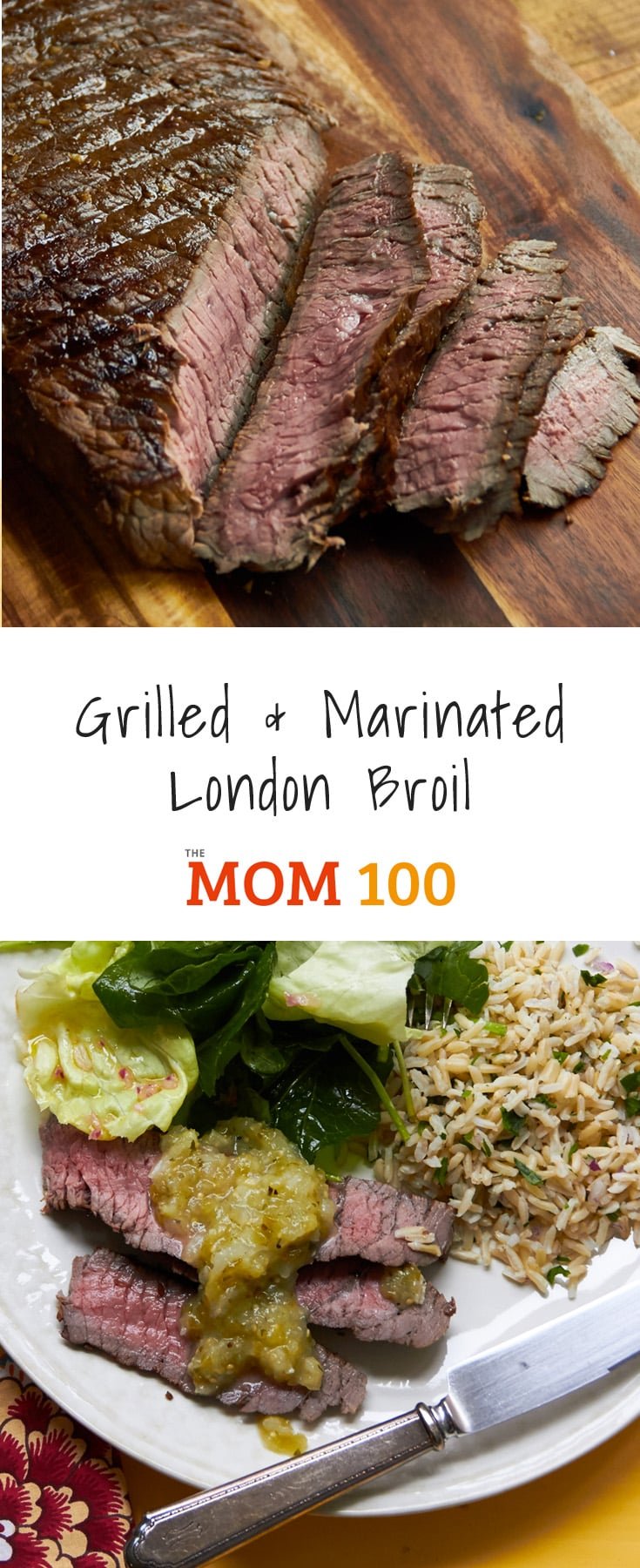 6. Slice on the diagonal and understand how London Broil can taste so good.
Or ask my dog. Gary and Cooper had their little Lady and the Tramp moment.  I know; this is ridiculous. Sometimes we just need to be ridiculous.