This post may contain affiliate links. Please read our privacy policy.
Mother's Day approaches. But this one feels a little different.
When the kids were little, Mother's Day was all about Gary urging the kids to help with breakfast in bed, and making those wonderful little coupon books with promises scribbled onto scraps of paper ("10 minute back massage!" "Mom gets to pick DVD")….and then I would do the same for him a month later on Father's Day.
But this year there's a new reality lurking stealthily in the corners of the holiday. My older son Jack is heading to college next fall. This irrefutable fact is not quite registering as real with me yet. It's more of an empirical concept that lives in the world, which one really has neither to accept or to deny, it just is (eg, the world is round, gravity is a thing, my college jeans will never fit again).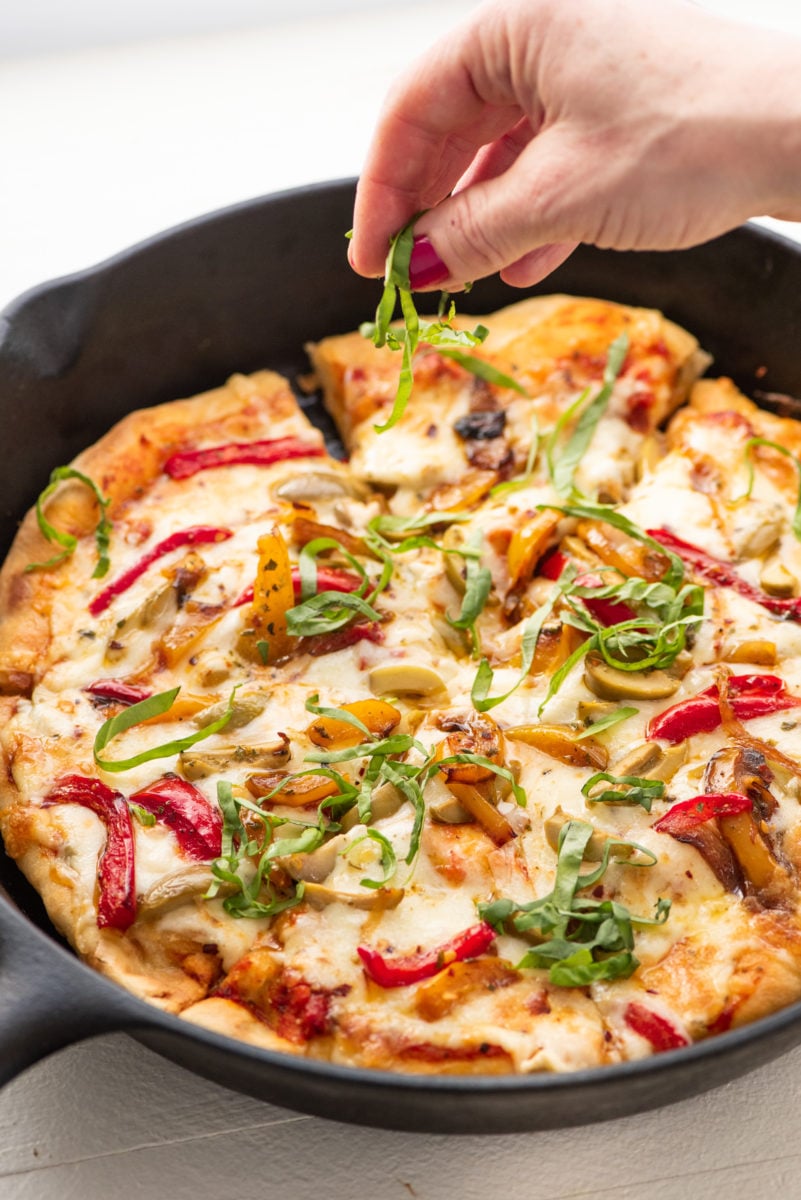 A few weeks go Jack came into the house and was digging into something I had made, and he looked up and said, "Oh my god, I'm not going to have this next year! I'm just going to be eating cafeteria food!" In the words of that poet Dr. Seuss, my heart grew three sizes that day.
It's not that my kids don't tell me that they like lots of the food I make – they do. But this was the actual moment when Jack really realized that he was truly going to miss my cooking, and it really made me feel pretty great (and a little weepy) — all those years of breakfasts, lunches, dinners and snacks, duly appreciated.
I have said it before, and apparently I am going to say it again – while I am not a fan of the phrase "food is love", which sounds kind of sappy, I actually do believe it is, at least in our house.
So here's the thing – technically Mother's Day is my holiday, as a mom (and my mom's and all the other moms' out there). But this Mother's Day I'm feeling more than a little wistful, and I'm going to take the opportunity to make (paraphrasing the words of lyricist Oscar Hammerstein) a few of Jack and Charlie's favorite things. Which is my prerogative, as their Mother.
I'm not sure yet what else will be on the menu, but I am certain there will be cast iron pan pizza, which is one of the boys' most loved, most requested dishes of all time.
This is a version that has recently been in high rotation in our house, featuring Roth Havarti and Roth Fontina, two creamy, softly flavorful, beautifully melty cheeses. I love using these cheeses on a pizza in place of mozzarella for a change of pace. It is savory and a little zingy and the cheeses hold their own against any topping you may choose to add – in this case a tangle of peppers and onions, plus some red pepper flakes, oregano, and fresh basil.
So Happy Mother's Day to everyone out there who is celebrating. May your day be lovely and involve a serious cheese pull, as mine will.
This post has been sponsored by Roth Cheese. All the opinions expressed herein are my own.
Fontina and Havarti Cast Iron Pan Pizza
One of the most glorious pizza cheese pulls awaits you.
Ingredients
1

tablespoon

cornmeal

optional

1

12-ounce ball pizza dough, store-bought or homemade

½

cup

pasta sauce

jarred or homemade (see Cooking Tip)

½

cup

grated Roth Havarti

½

cup

grated Roth Fontina

1

tablespoon

olive oil

Sautéed Peppers and Onions

optional; see Note

½

teaspoon

dried oregano

Red pepper flakes

optional

Kosher salt to taste

8 to 10

fresh basil leaves

optional
Instructions
Let the pizza dough come to room temperature. Sprinkle the cornmeal, if using, on a cutting board or clean surface and pat the dough into a circle about 8 inches in diameter. Let it sit for another 20 to 30 minutes, then stretch it into a 12-inch circle.

Meanwhile, place a 12-inch cast iron pan in the oven, preheat the oven to 450°F and let that pan get screaming hot.

Remove the pan from the oven and gently transfer the dough into the pan, pressing it out carefully so that it covers the bottom of the pan (this is NOT something the kids can help with). Place the pan back into the oven and bake for 3 minutes.

Remove the pan again; the dough will have puffed up a bit. Use a brush to brush the tomato sauce over the surface, deflating the dough somewhat, but leave a ½-inch border around the edges. Brush the border with the olive oil. Distribute the

havarti

and

fontina

evenly over the tomato sauce covered portion and add any additional toppings you would like. Sprinkle over the oregano and the red pepper flakes, if using.

Lightly sprinkle the salt over the whole thing, including the edges. Return the pan to the oven and bake for another 8 to 12 minutes or so, until the cheese is melty, and the edges are golden brown.

Remove from the oven, sprinkle with fresh basil, if desired, and serve hot. You can serve it out of the pan, warning everyone to steer clear of the hot pan, or slide it onto a cutting board.
Notes
Cooking Tip
You can absolutely, positively open up a jar of sauce, or you can make this.
Super Simple Tomato Sauce
2 tablespoons unsalted butter
1 yellow onion, finely minced
1 can (28 ounces) pureed tomatoes
Kosher or coarse salt to taste
Melt the butter in a medium-sized saucepan over medium heat. Add the onion and sauté until softened and just barely golden, 3 minutes.
Add the tomato puree. Bring the sauce to a simmer over medium heat, then lower the heat and keep it at a slow, steady simmer for about 20 minutes. Remove from the heat and add the salt.
Note
Sauteed Onion and Peppers (and other topping ideas)
To make the pepper and onion topping, thinly slice 1/2 onion and 1/2 red bell pepper. Heat 2 teaspoons olive oil in a large skillet and add the onions and peppers. Season with kosher salt and freshly ground pepper and sauté for about 10 minutes, stirring often, until softened.
Other possible toppings are: sliced olives, slivered red onions, pepperoni, very thin slices of salami, quartered, crumbled cooked sausage, roasted or sautéed peppers, and artichoke hearts.
Nutrition
Calories:
334
kcal
,
Carbohydrates:
45
g
,
Protein:
12
g
,
Fat:
12
g
,
Saturated Fat:
5
g
,
Cholesterol:
22
mg
,
Sodium:
934
mg
,
Potassium:
112
mg
,
Fiber:
2
g
,
Sugar:
7
g
,
Vitamin A:
353
IU
,
Vitamin C:
2
mg
,
Calcium:
120
mg
,
Iron:
3
mg
Nutrition information is automatically calculated, so should only be used as an approximation.
Like this? Leave a comment below!