Creamy Rutabaga and Parsnip Puree
Earthy, with a touch of sweetness, and very simple to make.
Serving Size: 6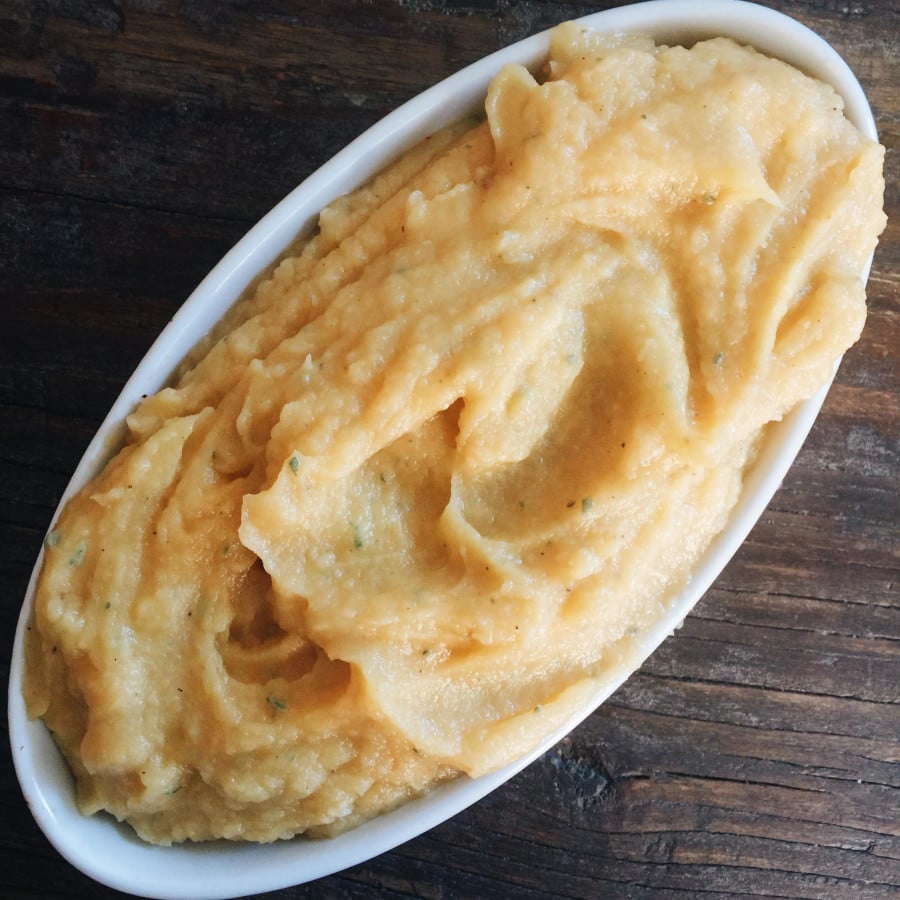 Here are the reasons you should think about making this Creamy Rutabaga and Parsnip Puree.
1) It's the vegetarian side dish you're always looking for during the holidays.
2) It's super healthy.
3) The small amount of honey helps balance the bitterness of the rutabagas, and the parsnips lend their own earthy sweetness as well.
4) It's got a great color.
5) You can  make it ahead up to 4 days, and heat it just before serving.
6) It's very, very easy.
I have no closing argument.
Creamy Rutabaga and Parsnip Puree
Print
1. In a large pot melt the butter over medium heat. Add the onions and sauté for about 4 minutes, until tender. Add the rutabagas and parsnips and stir, then pour in the broth, raise the heat to high and bring to a simmer. Lower the heat to medium and simmer, covered, for about 25 minutes until the vegetables are tender.
2. Use an immersion blender to puree the vegetables right in the pot, or carefully transfer the vegetables and some of the liquid in batches to a food processor or blender and puree with the sage leaves and honey until smooth. Serve hot.