This is part of a series I did when I was playing around with single color lunches to entertain myself as I made lunch after lunch for my kids to take to camp. I'm definitely not one of those food blogger moms who is willing to cut cucumbers in flowers, or create emojis out of various fruits and such.
But apparently I am willing to do this.
And now it's time for that sunniest of colors, YELLOW!
If you're packing this for a school lunch, don't mention that yellow is the color of the school bus.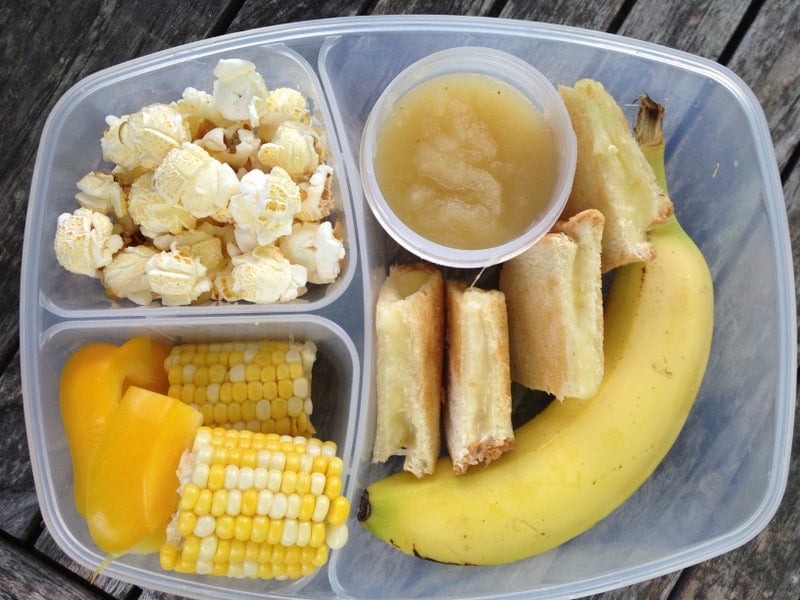 Grilled cheese (my kids love it at room temp), corn, peppers, apple sauce, popcorn, and a banana.
Ok, if you are one of those people who things this is fun, and not ridiculous, then can I interest you in An All Orange School Lunch? Or An All Green School Lunch?
Do you think I'm weird yet? It's ok if you do.
Back to school lunches can bring up many mixed emotions.
And my mother was one of those moms who fully embraced the crunchy granola (literally – she made crunchy granola) culture of the 70s, so I can get mild flashbacks when I see a jar of wheat germ.