An All Orange School Lunch
Bright and cheery, orange is a color that holds a host of possibilities when packing a school lunch.
This one contains, cubed cheddar cheese, sauteed shrimp (I know, they are kind of pink, let's just let that go), carrots, a peach, peach yogurt, and dried apricots.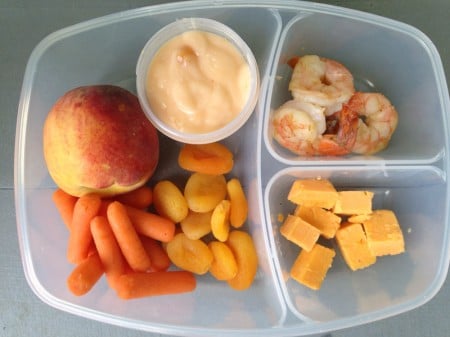 Click here to see the green lunch from last week.
An All Orange School Lunch
Print