This post may contain affiliate links. Please read our privacy policy.
You may have heard of Friendsgiving, that wacky new Thanksgiving trend that's sweeping the country; basically it's Thanksgiving with friends instead of family, either instead of the family thing, or in addition to. And frankly when this started becoming a "thing" I reacted with an eye roll, given that America does love itself a brand new holiday that people can throw themselves into (read: create commerce out of).
It's not that I don't like the spirit of the new holiday — we've always had friends at our Thanksgivings for as long as I can remember, which have made them much more fun, and also given my 90 year old great uncle various women to flirt with, which is more cute than creepy (at least I think so). Plus it's not like I don't have dinner parties often.
So, the idea of holding a separate Friendsgiving seemed a little redundant….UNTIL I found out about No Kid Hungry's Friendgiving plans (presented by the nice folks at Philadephia Cream Cheese) . Friendsgiving for a good cause? Now that's a different story.
For over 20 years Gary and I have been involved with Share Our Strength (also known as No Kid Hungry), which connects kids in need with nutritious food, connecting them with food assistance programs like school lunches and summer meals, and teaches their families how to cook healthy, affordable meals.
The campaign also engages the public to make ending child hunger a national priority. It's unfathomable that 1 in 5 kids don't get the food they need. You can read more about the work they do here.
So, when they asked me if I would host one I jumped at the idea. Right after Thanksgiving we are going to have a crew of friends over, I am going to make lasagnas and salads and cookies, and we are going to raise some cash for some hungry kids. I wish we had the space to actually host every single one of you, but you know….New York apartments.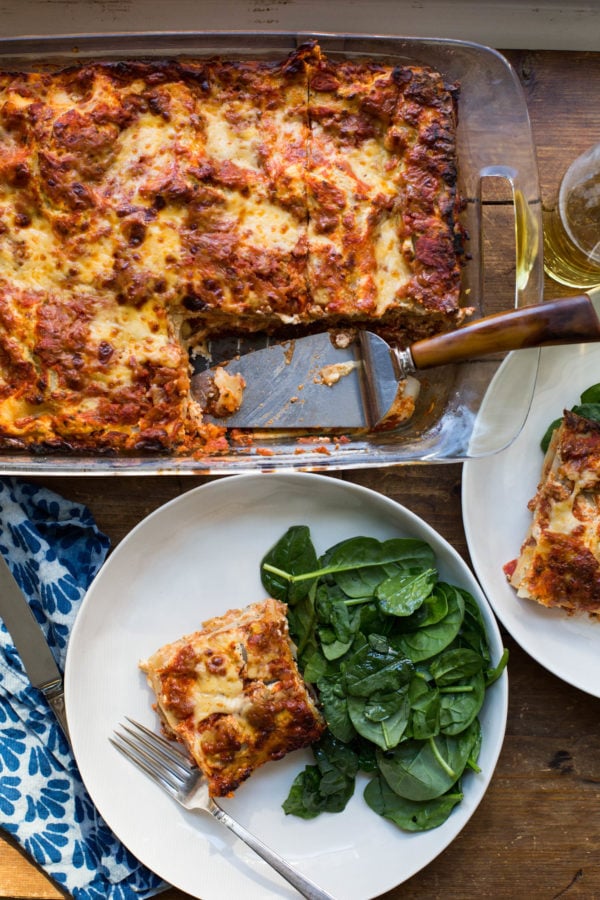 But I will ask if you would please consider joining us this virtually this year for Friendsgiving and make a donation to No Kid Hungry. I never like the phrase give 'til it hurts. I think you should give the amount that feels good — $10 bucks feeds a whole lot of hungry kids.
Want to host a Friendsgiving for No Kid Hungry yourself? Go on with your bad self.
From the bottom of my lasagna pan, thank you.