We're in comfort-food mode. And one of the comfort foods my family loves best is chicken soup. And guess what? Pretty much every part of the world has a version. Isn't it great when you welcome the influence of other cultures on your life and food? Imagine eating only one kind of chicken soup for your entire life… Oh no, that's not good.
---
5 Chicken Soup Recipes From Around The World
Here are five chicken soups from around the world to sample.
The Greek classic, tangy with lemon, silky and thickened from a bit of egg whisked in, rippled with cooked orzo and chunks of chicken. Adjust the amount of lemon juice and herbs to your taste.
---
It's not the complicated recipe creation that makes me feel happy and proud so much….it's the easy ones. Ramen noodles + rotisserie chicken + canned broth + a few other vegetables = soup that is just homemade enough.
---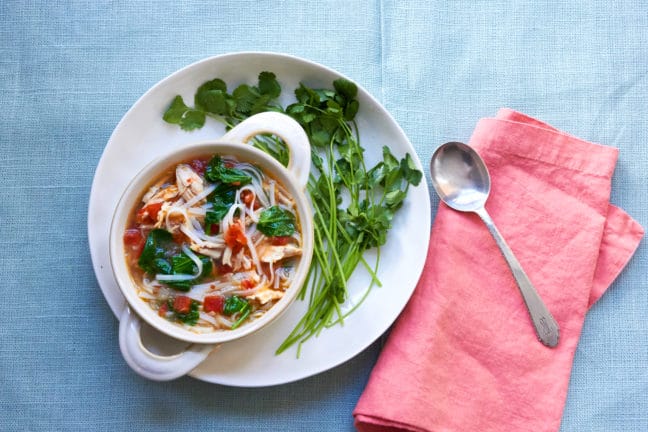 Lemongrass, ginger, fish sauce, rice noodles all come together in one of my favorite seasonless soups.
---
The smell of this savory soup will make everyone within range instantly ravenous.
---
This slurper incorporates some of my very favorite Japanese flavors, and my kids' favorite noodle, udon.
---