This post may contain affiliate links. Please read our privacy policy.
A cold cocktail on a warm summer night is a particular kind of pleasure. You might be mixing up individual drinks or making a pitcher drink to share with friends. Fruity, tart, sweet, citrusy, and berry-forward, this selection of summer cocktail recipes has something for everyone.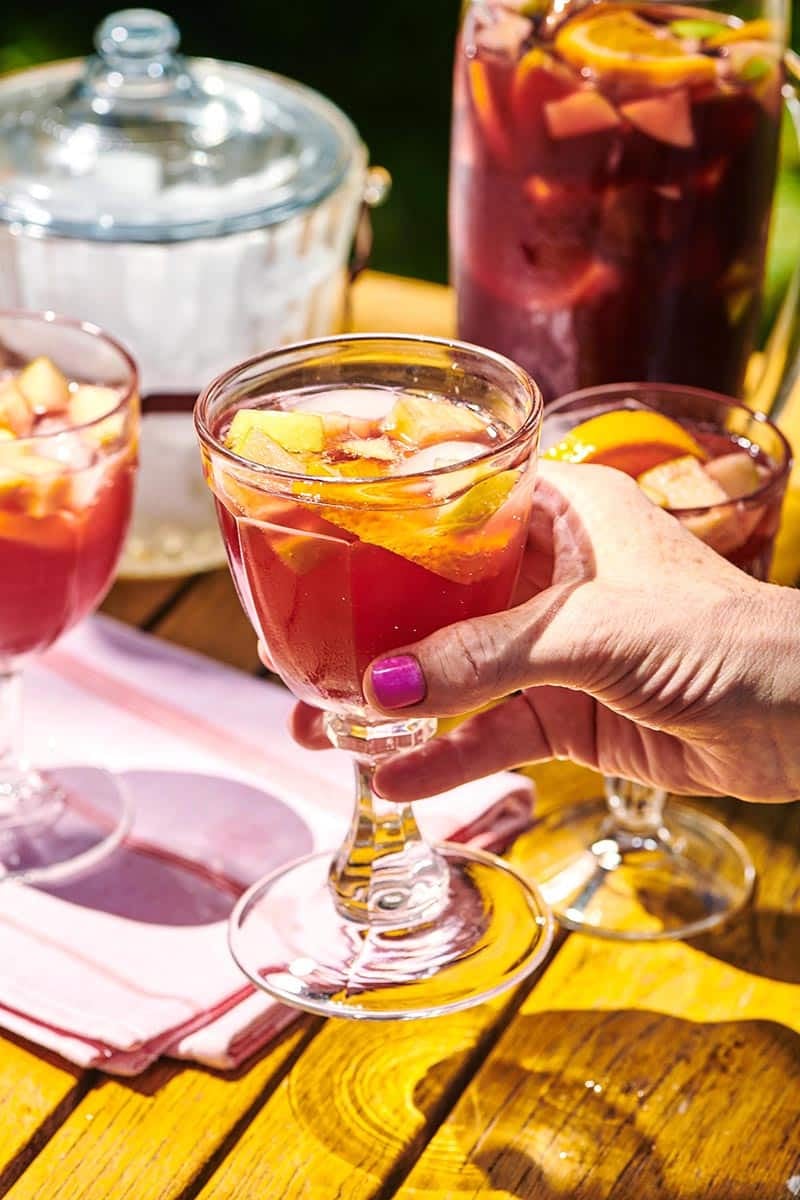 My tastes run towards drinks that are clean and fresh, and not too sugary. I definitely love to make use of fresh fruit in the summer as well. Also, you can think about adjusting the amount of liquor in the drinks if you want to make them lighter. No one wants to get too loopy from one cocktail — we'd rather have a second glass!
None of these recipes are difficult in the slightest, and none of them have long ingredient lists. You don't need to get fancy with ingredients to make a great summer drink at home. Take it slow, take it easy, remember to keep hydrated while you sip, and make this summer the time to try something new and delicious in the beverage department.
Many of these cocktails call for simple syrup, which is nothing more than a 1:1 ratio of sugar dissolved in water. Here's how to make simple syrup — and if you make some and keep it in the fridge, you will always be able to whip up a quick cocktail on a warm summer evening.
Also, many of these recipes have suggested glasses for serving, but there are no hard and fast rules! Pull out whatever fun glasses you've been dying to use and mix and match glasses and drinks to your heart's content.
If you're looking for some nibbles to serve with those summer cocktails, try:
Best Summer Cocktail Recipes: Pick from more than a dozen easy cocktails for the warmer months, perfect summer sippers for relaxing evenings with friends.

Tweet This
---
14 Easy Summer Cocktail Recipes
Get your summer started with these easy cocktail recipes!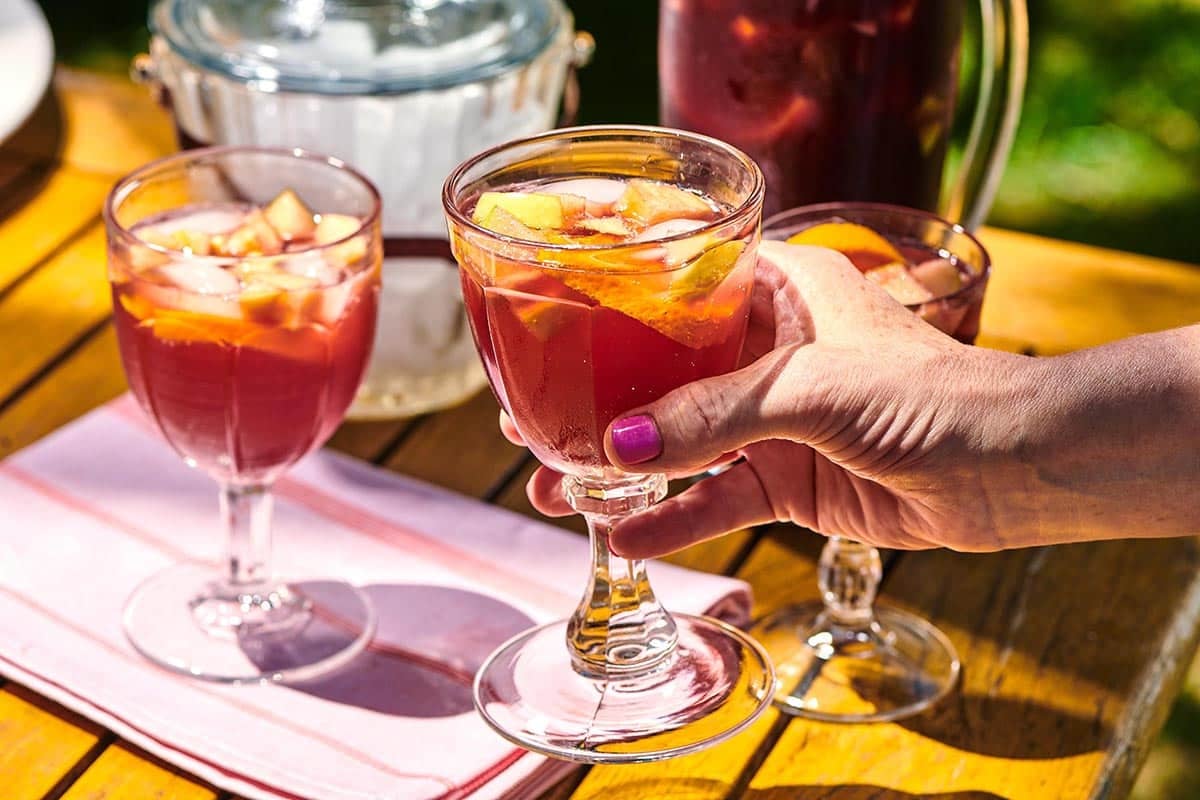 Summertime is sangria time! Fruity, fun, not too sweet, with a little effervescence, it's the perfect version of everyone's favorite pitcher drink, and very adaptable.  Play with the fruit options as the season unfolds, and use whatever casual-drinking wine you like.
---
Just because Sex in the City has ended doesn't mean we can't still love this classic pink cocktail. It's light and refreshing, an easy blend of vodka, Cointreau, lime juice, and cranberry juice shaken until icy cold and served in a cute martini glass (or — hey — whatever glass you got!)
---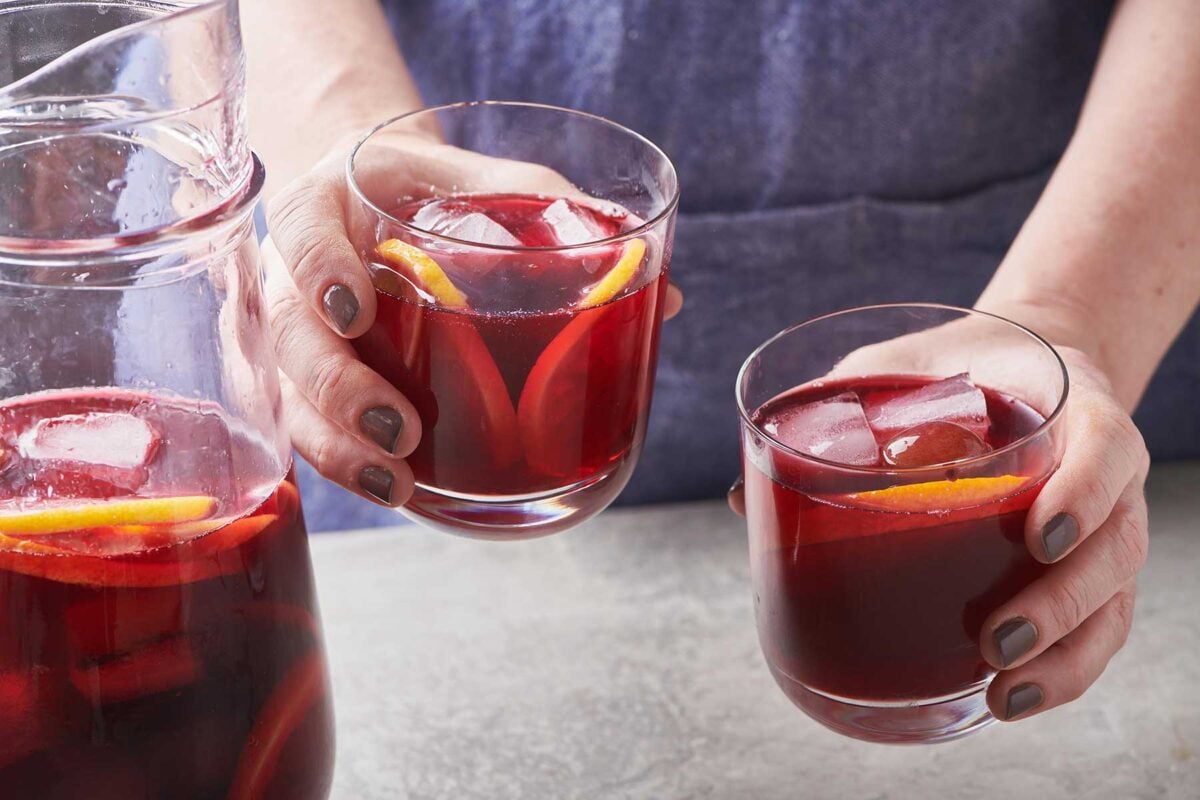 Refreshing hibiscus tea turns into a perfect summer cocktail. This icy cocktail is made from hibiscus tea (if you don't feel like making your own, you can buy it), plus the sweetener of your choice, vodka, sparkling water or wine, and orange juice. You will have a lighter cocktail if you use sparkling water, but sparkling wine gives it even more of a punch. The color is just plain dazzling. Garnish as you like with fresh fruit!
---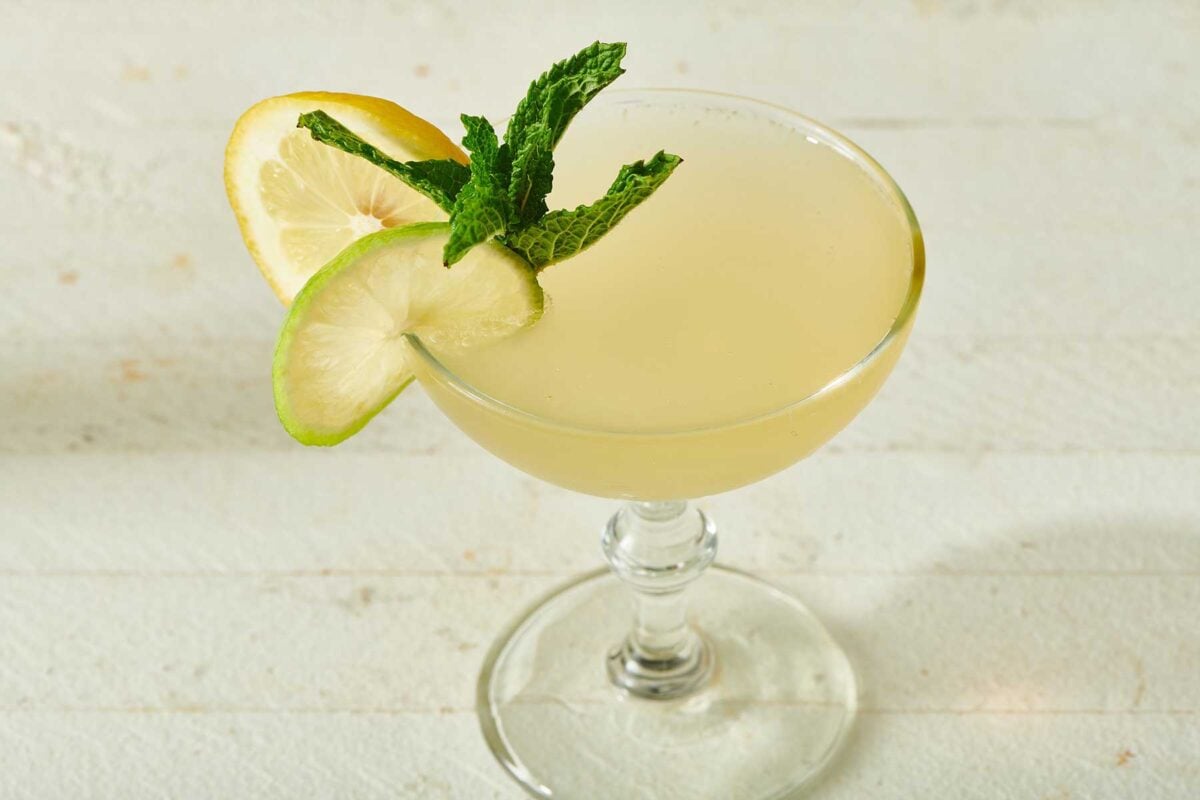 Refreshing, citrusy, fizzy, and oh-so-pretty. Bottled limoncello (a popular lemon-infused Italian liqueur) is mixed with lemon juice, simple syrup, and sparkling wine or soda for a sunny pick-me-up cocktail.
---
Frozen red happiness in a glass…This is the frozen version of another red cocktail (I clearly love a good red cocktail!). The ingredients are pomegranate juice, a medley of citrus juices, a bit of simple syrup, and vodka. Easy peasy, just plan ahead so you have time to freeze the base before guests come over. Then whir it up in a blender and pour into your favorite festive glasses.
---
This refreshing and perennially popular rum and fresh mint cocktail is a perfect summer sipper. The 5 ingredients are white rum, sugar, fresh mint, lime, and sparkling water or club soda. Some mojitos can get overly sweet; this one emphasizes the mint and the lime, not to mention the rum, with just the right amount of sweetness. If you use good quality rum, fresh limes, and very fresh mint, you can't go wrong with this drink.
---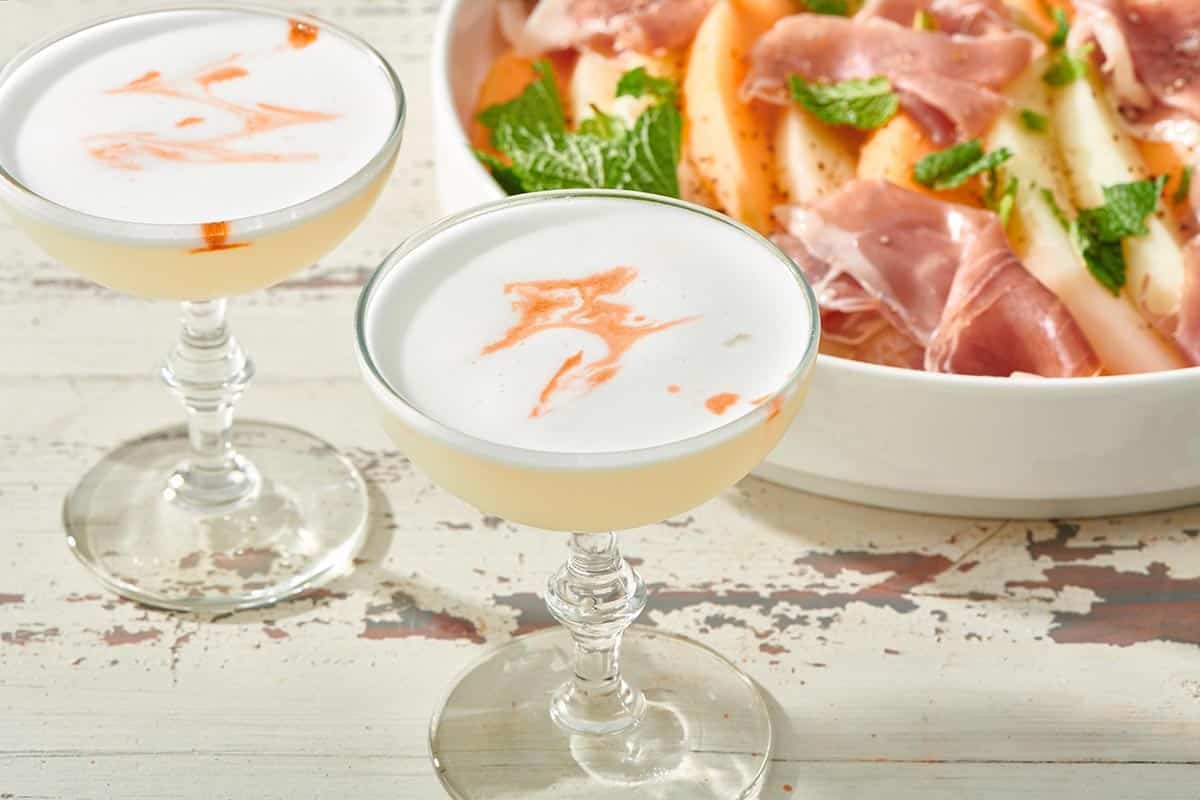 Learn how to make the classic shaken Peruvian cocktail at home! Pisco is a South American brandy, distilled from wine or fermented fruit juice. A pisco sour is the most popular pisco-based drink. Use fresh lime juice, for sure.
---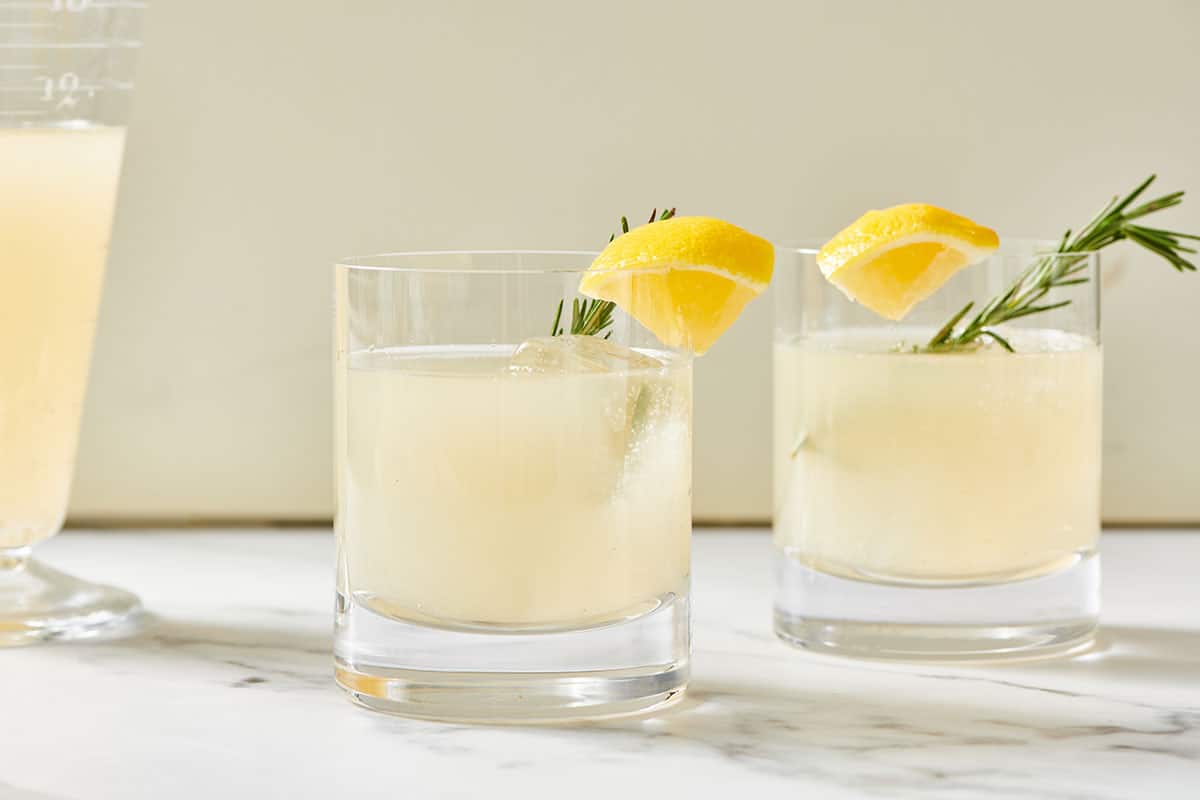 Featuring a flavored simple syrup, vodka, and ginger beer, this cocktail is bright and fresh and effervescent with the flavors of lemongrass, rosemary, ginger, lemon, and just a hint of spiciness.
---
This popular classic cocktail is sparkling and citrusy and can spark up any festive gathering or brunch. You can decide if you want to make it with brandy or gin; both types of liquor are common options. Orange bitters are the most common type of bitters used in this drink, but there are SO many terrific bitters available now to try. Play around with different types, and find your favorite version of a French 75.
---
Just as easy to make as a regular screwdriver…but replacing the orange juice with fresh blood orange juice — oh, the color! And you can use plain vodka or mandarin vodka for even more of a citrus punch. The pomegranate juice is optional but makes the drink even more visually striking. 
---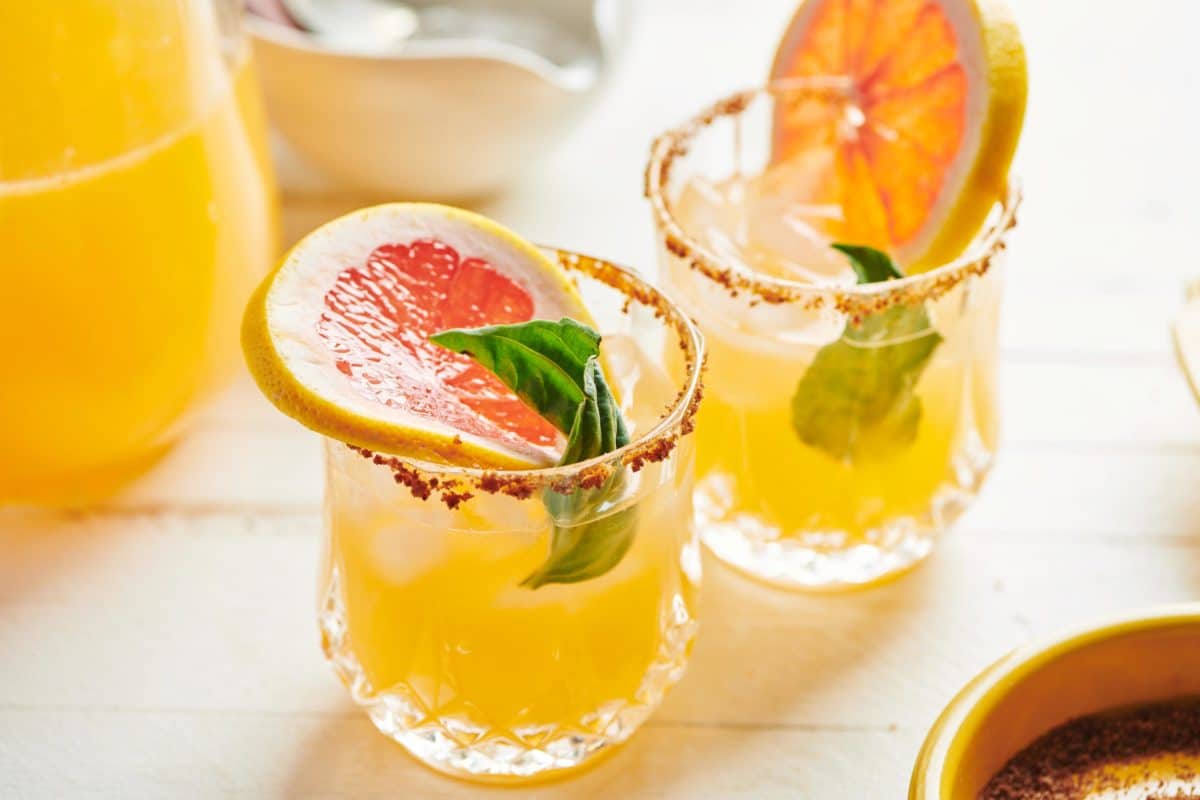 Another citrusy wonder, super refreshing and customizable with your choice of alcohol. Not to mention drop-dead gorgeous. Perfect for a party. And if you can't lay your hands on pomelos, you can make this with grapefruit juice instead; just use fresh if at all possible.
---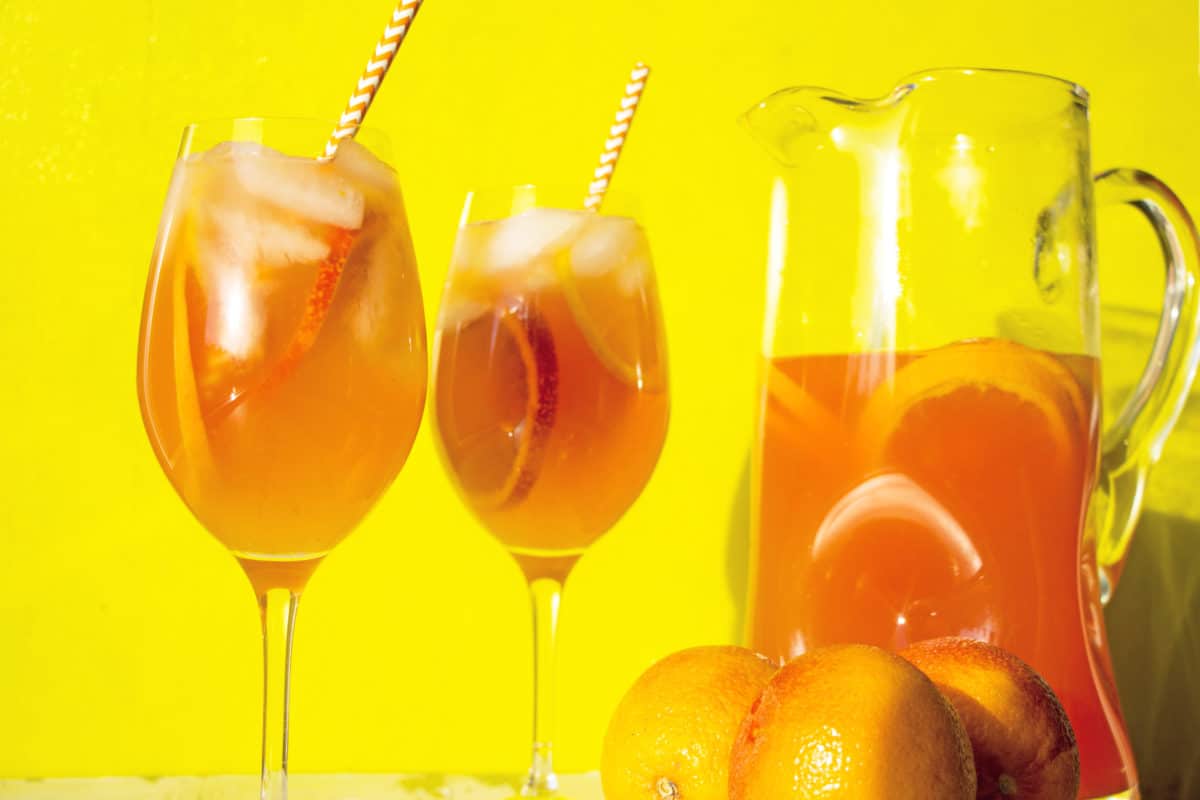 Bright, delicious, the prettiest orange, and very refreshing.
---
An easy twist on a warm-weather classic cocktail. This was made for those hot summer nights (tell me more, tell me more…). And, no muddler, no problem — check out the little cocktail hack in this recipe!
---
Sangria is one of the most deliciously fun ways to make the most of summer fruit. Once you get the hang of sangria, playing around with different versions is quite freeing. Here's how I think of it:  you can keep adding things until you get to where you want to be. If not sweet enough…more sweetener. Too boozy? More sparkling water or soda or fruit juice. Too sweet? add some tartness or a little more booze. There are no wrong answers in sangria, especially when all of the summer fruits are in season.
---