At this time of year, our Instagram feeds, the office kitchens, kids' classrooms, and perhaps our mouths are filled with cookies. It's the Cookiest Time of the Year, for sure.
And around this time, I start to succumb to cookie decorating angst, feeling sad or lacking because I don't do the whole royal icing thing, the piping thing, the cookie-as-a-work-of-art thing. I'm not immune to #bakingshame.
Then I remember this most important fact: The most delicious cookies aren't always the most polished or ornate. And, conversely, the most elaborate-looking cookies don't always taste the best! So I'll continue to ooh and aah over the work of the pros on social media, and I will continue to soften two sticks of butter on my own counter and make bar and drop cookies til I drop at the end of the month.
Think of all the money I'm saving on food coloring!
---
5 Great Cookie Recipes for the Holidays
This is based on the Big Chewy Brownie Cookie recipe from The Mom 100 Cookbook, but I decided to gussy it up a bit for the holidays. Dried cherries add sweet-tart chewiness, and white chocolate chips add a bit of creamy white and more texture, and are kind of festive.
---
I bet you $5 you can't make these without having someone in your house yell from another room, "Hey, what smells so great!?"
---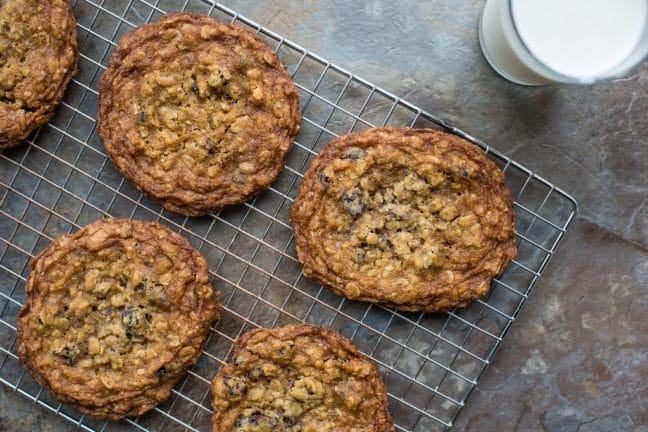 I feel like I've cracked the code. I'm pretty excited about these.
---
Hand-chopping chocolate bars is quick and very rewarding, as these striated cookies prove. The chocolate forms these shards that create layers within the cookie, and the result is just plain magical.
---
Haystacks are one of the quintessential no-bake entries in the cookie lexicon, and for very good reason—they are delicious and easy, and they offer up a great crunch. When your oven is working overtime, this recipe could come in handy.
---