The word "cheesy" is often used in a negative way, and it makes me sad, I must tell you. Many of the best foods in the world might be described with that adjective.
Let's redeem cheesy. Writer Clifton Fadiman put it well: "Cheese—milk's leap towards immortality."
Even the names roll deliciously off the tongue. Taleggio, fontina, mozzarella, Gruyère, Brie, Camembert, chèvre, gorgonzola, parmesan, muenster . . . well, maybe not muenster. And the sheer versatility! Melty or crumbly, creamy or firm, fresh or aged, delicate or sharp, made from the milk of sheep or cows or goats, or a combination . . . each cheese has a personality all its own, and every kind has its array of perfect complimentary pairings.
And without further ado, here are 5 cheesy recipes.
---
5 Great Cheesy Recipes
Cheese and beer and hot pretzels in one snack?  There are some definite perks to being an adult. The dip is fine for kids, though, as the alcohol burns off during cooking—but you do want to taste the flavor of the beer, so pick a lager that you like, with some presence.
---
Why would you not have grilled cheese for breakfast? Give me one good reason.
---
The real deal, cheesy and rich, and baked with a gorgeous crunchy topping.
I keep changing up the cheese in this dish, depending on what I have on hand, and so my mac and cheese never tastes the same twice, which I find to be part of the thrill. My lovely dish washing husband, however, has been known to look sadly at the last few globs on the plates and say wistfully, "Well, we'll never eat that again," already mourning the delicious combination of cheeses that has come and gone.
---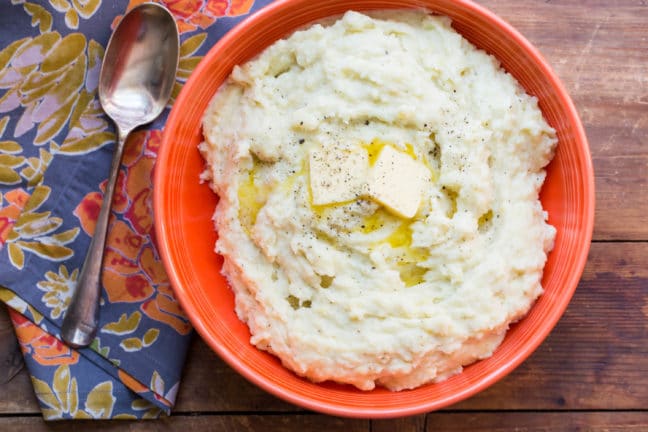 A comfort food gets even more comforting. Who knew that was possible?
---
A little bistro in your very own house.
When I go to a bistro, I always want that classic bistro salad to start—piles of somewhat bitter lettuce, chunky lardons of crisp (but not too crisp) bacon, a vinegary vinaigrette, and a generous amount of goat cheese, perhaps slathered on a toasted piece of baguette. And perhaps a poached egg on top, the velvety yolk running in the nooks and crannies of the lettuce, the rich fattiness becoming one with the vinegary dressing.
---