Happy Labor Day! (Is saying that really a thing? Why is that a thing?)
If you have kids, they may be back to school, or they may be counting those final hours. As they pack up for the first days of school, I always take a long look at those backpacks filled with school supplies. All those pencils with their sharp little tips (or those mechanical pencils filled with lead and ready to go), those bright and shiny notebooks, that binder with its neat dividers and loose-leaf paper distributed just so.
If you have kids (or even if you don't), you know what's coming.
Take a delicious, lingering look and enjoy. Never again will you see that backpack packed so nicely. The metal spirals will soon partially dislodge themselves from the notebooks, which will be sporting leftover fragments of paper torn out for various reasons. Every mechanical pencil will be empty, an abandoned shell to be futilely clicked and then shoved to the bottom of the bag. Tips of regular pencils will have eroded and splinters of wood will protrude from the ends, because sharpening a pencil is seemingly very difficult to find time for. The binder will have divorced itself from most of its contents.
You probably don't want to look in that backpack after the first week. Or perhaps I'm projecting.
But you will make dinner! And if you're really getting on your game this fall, you might be meal planning. Here are some weeknight dinner recipes for those school-night meals.
---
5 Dishes for Early Fall
Crunchy, tender, sweet, salty, tangy – this dish merits no shortage of appealing adjectives.
Serve over a bed of fluffy rice. You can increase the amount of lettuce or cabbage and consider that the vegetable if you don't feel like doing another thing, or you could add Sautéed Haricots Verts with Red Onion.
---
A chicken quesadilla recipe to keep changing up. Remember when Gloria (Rosie Perez) has to list 5 foods that begin with the letter "Q" on Jeopardy! in the movie White Men Can't Jump? I don't think any of them were "quesadilla." This is pretty much an all-in-one meal, though you might want a salad just for kicks.
---
Fish plus three basic ingredients plus 20 minutes gets you this for dinner. Think of this during tomato season.
---
For a great weekend brunch, or a fun breakfast-for-dinner moment, this flavorful casserole checks all the boxes.
Are you a breakfast-for-dinner family? If so, here's a new one for you that is substantial and savory, and also features eggs. If not, maybe this recipe will be the spark. This is a true one-dish casserole.
---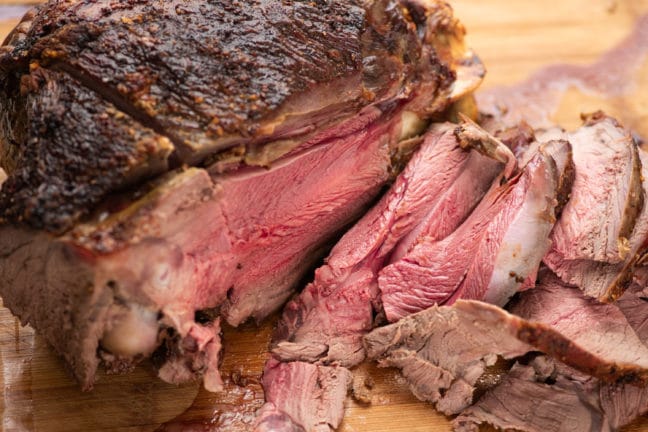 ---