As I write this the sun is blazing, the temperature is hovering around 80, and my garden is begging to be weeded…. but I don't think I'm quite in the mood. This is the part of the summer where the oven gets turned on judiciously, and intentional leftovers are the name of the game. I'm not cooking chicken without making extra for salads, extra shrimp will top grain bowls later in the week, even vegetables are sauteed or grilled in big batches so that they can be added to all kinds of throw-together dishes and eliminate unnecessary stove time.
But it's not like we can get through the summer without cooking, so finding dishes that give us that summery bang-for-the-buck in terms of satisfaction is the name of the game. We surely are relying on our grills if we're lucky enough to have them, and I've not nothing but love for the few farmers' markets I frequent.
The produce is approaching fever pitch — and I lean heavily into meals that call for less meat and more vegetables. This week I found garlic scapes, baby bok choy, radicchio, all kind of leafy lettuces, sugar snap peas, gorgeous strawberries, and bulbous green onions at the market in New Milford, CT. Not to mention a fat wedge of crumb cake, cinnamon coffee cake, and ciabatta, plus fresh strawberry milk, only in season for a brief blip of time. I also watched two kids successfully convince their parents that homemade ice cream for breakfast was a very reasonable thought. Smart kids. Smart parents.
---
14 Seasonal Recipes to Make This July
Here's what I'm cooking this July!
This classic Sicilian eggplant salad, made with vinegar, some sweetness, olives, capers, and tomatoes is amazing heaped on bruschetta or just served as a hearty side.
---
A very flexible recipe, meant to get you poking around in your fridge and pantry, and a perfect way to use up leftover chicken and rice.
---
This dish is bursting with color and flavor, and easy enough to make on a weeknight.
---
An extremely easy, foolproof method for poaching salmon, paired with a pretty, creamy herby sauce.
---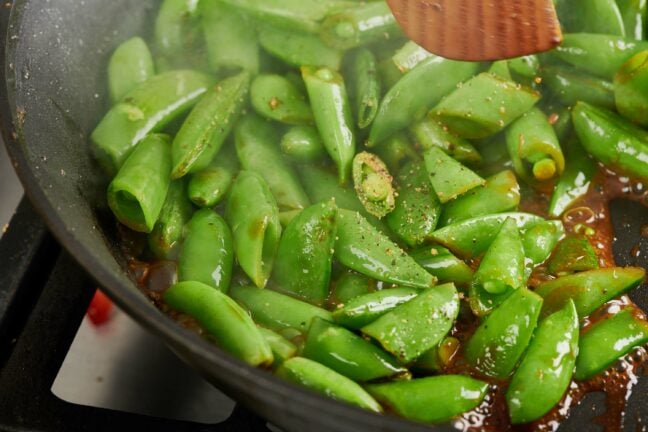 This three-ingredient glaze turns sugar snap peas a silky and crunchy and umami side dish that takes 5 minutes to make!
---
A serious winner of a salad, with kale, Napa cabbage, hulled pumpkin seeds, and an addicting dressing.
---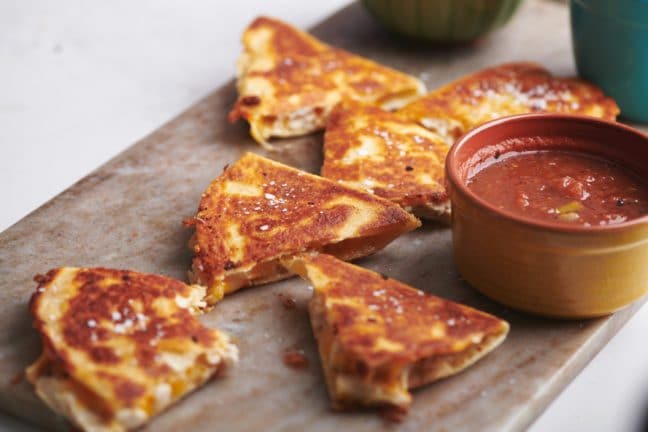 With a rotisserie chicken, a bag of shredded cheese, and some tortillas on hand, a quesadilla lunch or dinner is but minutes away.
---
15 minutes gets you to an explosion of summery color and flavor in a bowl.
---
This simple grilled lamb chop meal is elegant, delicious, and not challenging to make in the slightest.
---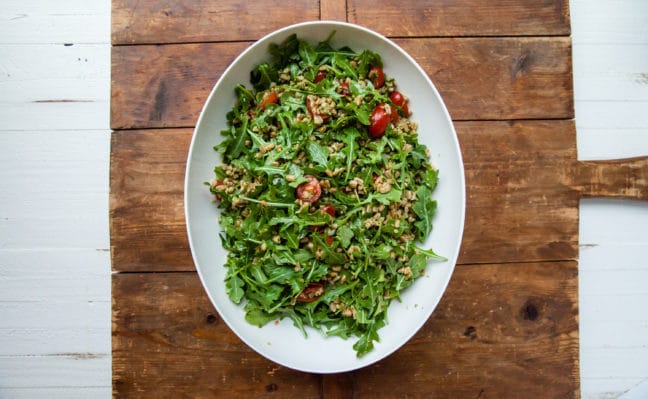 A handful of good ingredients is all you need to make a very interesting greens and grain salad. Perfect for summer entertaining.
---
A great summer side for those who don't like mayo based potato salads.
---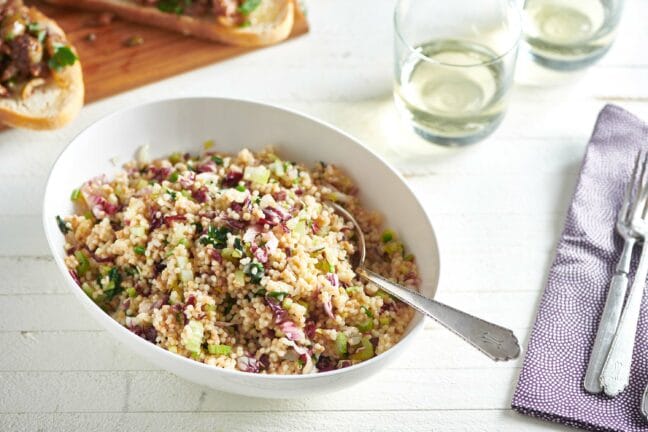 Just a few vegetables turn quickly cooked couscous into a beautiful salad that rounds out any meal perfectly.
---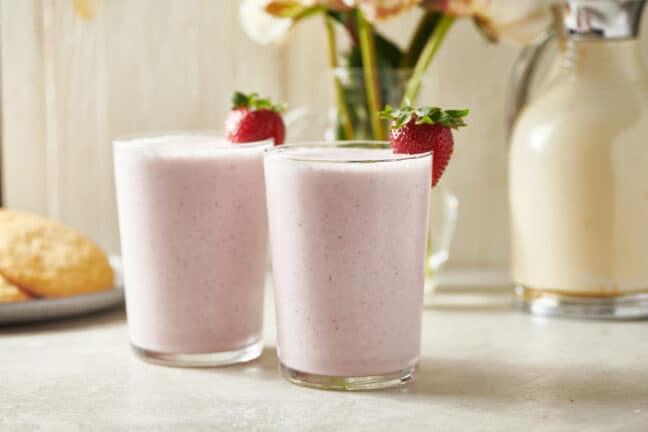 The old-school appeal of a strawberry milkshake is hard to overstate.
---
Strawberry shortcakes are THE dessert to make in the Spring. If you can find wild strawberries, or at the very least really flavorful ones from a farmers' market, this is nothing short of heavenly.
---