35 More Days!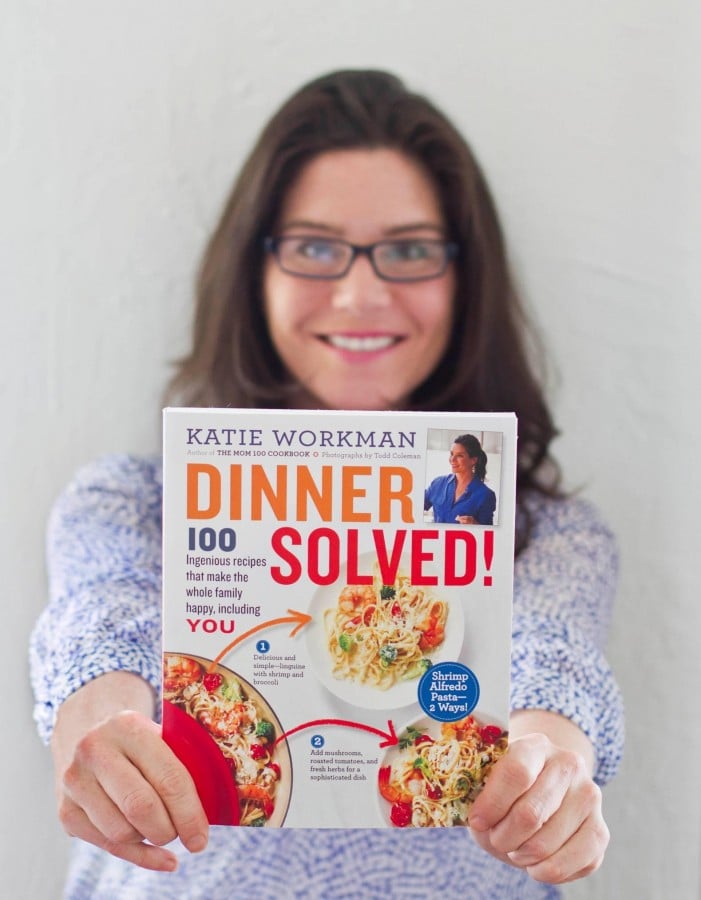 Tick, tock—only  days till the official on-sale date of Dinner Solved! And I'm not even going to say, "But who's counting?" I'm counting! And I'm visualizing the pages of the book with the gorgeous color photos of every recipe shooting out of the printer; I can picture them being bound together and wrapped in their shiny jackets and stacked into cartons and shuffled to bookstores and warehouses all across the country. Most of all, I'm picturing them in your hands and your kitchens, and that's the image that makes me really happy.
So I want to sweeten the deal. If you order a copy of Dinner Solved! before August 18th, you will receive:
1. Three bonus recipes not included in the book or available anywhere else. Greek Chicken Orzo Salad, The Ultimate BLT, and Cast-Iron Pan Pizza, all with Fork in the Roads, will be sent to you via email.
2. Also, a week-long meal plan (including a shopping list), featuring recipes from Dinner Solved!, solving the "what am I making for dinner?" question for an entire week.
And of course you'll get my undying love and devotion. But if you're reading this, you pretty much have that already. Click here for all the info about how to pre-order, so we can send you the goods. If you've already ordered, I love you very much, but still click here because we are definitely going to send these bonus items to you, you wonderful, precocious people.
I don't sound jangly at all, do I?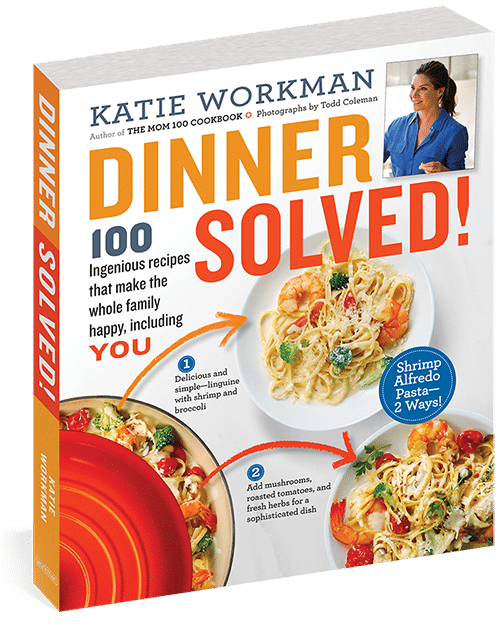 P.S. Can I also share the quote from Ree Drummond, aka The (Freaking) Pioneer Woman??? (The "Freaking" part is mine, she just goes by Pioneer Woman.): "I am a big fan of Katie Workman, and as the mother of four, a big fan of delicious dinner recipes. So Katie writing a cookbook about dinner? A perfect combination and then some!"