Dinner Solved! is Coming!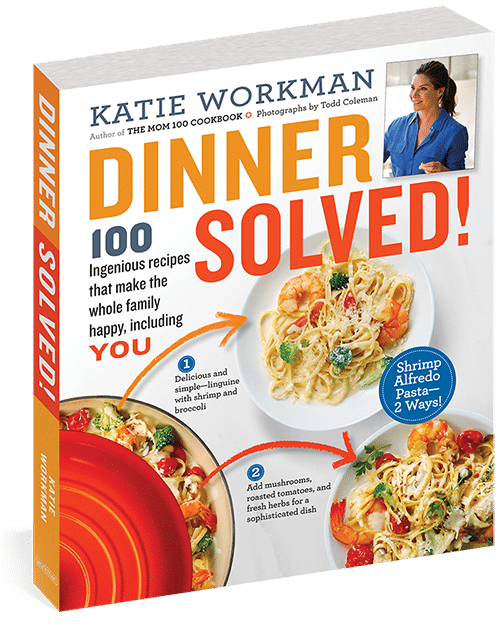 Captains! My Captains!
First of all, I must begin with the biggest THANK-YOU in the world. I have felt so lucky and gratified and thrilled to know that you guys have made The Mom 100 Cookbook a part of your cooking lives. Hearing from so many of you over the past few years about what you've made from the book and how it's made you happier, more confident cooks has been the brightest part of being a food writer. Thank you, thank you for all of your kind words and support.
As you may know by now, my next cookbook, Dinner Solved!, is coming out in August. (You knew, right?) And I'll tell you, it's really just as heart-pumping as the first time. My baby! Out in the world!
And now, I'd like to invite you to be among the first to try out a selection of recipes from the book before anyone else.
1. Just fill out this form and become a Dinner Solved! Fork-in-the-Road Warrior by June 18th.
2. I'll send you five of my family's favorite recipes from the book to get you cooking.
3. In return, if you like what you've cooked and found the Forks helpful, please spread the word on social media. Gram it, tweet it, pin it, or mention it on Facebook—it's all good. Just make sure to add the hashtag #DinnerSolved so we can share it, too.
Everyone who participates will be eligible to win one of 100 signed, first-edition copies of Dinner Solved!
Just two months until the official publication date! I'm getting excited. And I really hope you are, too.
P.S. A fabulous quote just came in from Ina Garten: "Katie has written a stunningly good book for busy parents. Not only are the recipes smart and delicious but they also include lots of ways to personalize them to make everyone in your family happy!" (You don't think less of me for getting weepy about that? No, of course you don't.)